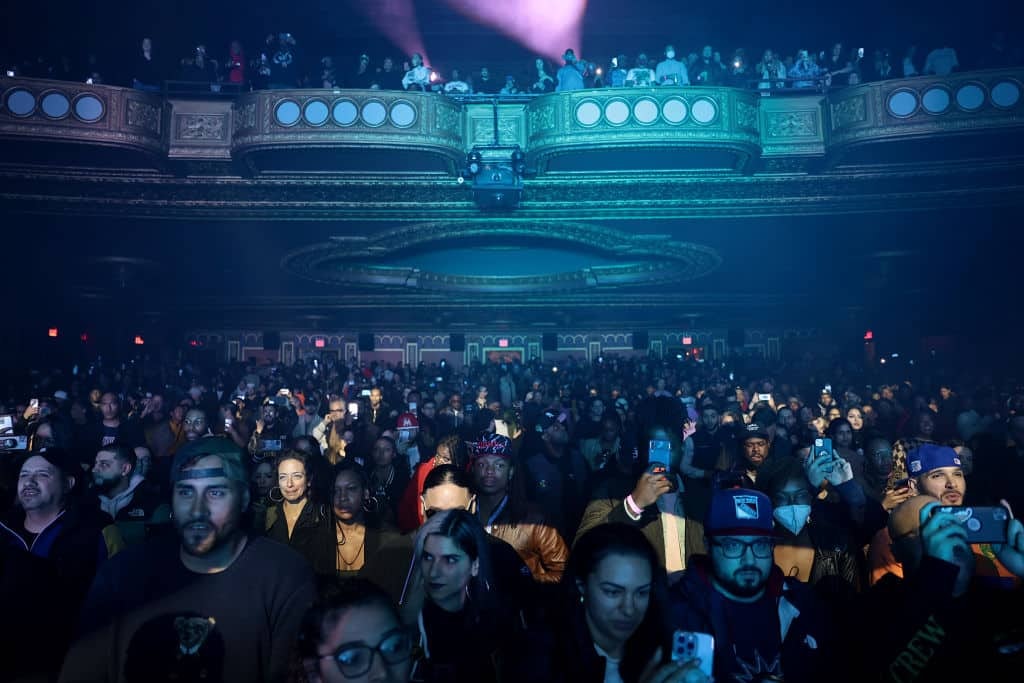 The History Of Hip Hop Through Mixtapes
In early-April stars from all walks of life congregated Uptown for the premiere of "Mixtape: The Movie" at The United Palace. Mixtape features many of the biggest names in hip-hop and pop culture telling the storied history of mixtape culture as it burgeoned through the 80's, 90's, and early 2000's.
The red carpet affair featured hip-hop legends like Kid Capri and Tony Touch, as well as Tribeca-founders Robert De Niro and Jane Rosenthal. This film was directed and produced by Omar Acosta, who previously made the highly lauded film "Stretch and Bobbito: Radio That Changed Lives." Mixtape was also produced by Mercury Studios and Saboteur in association with Def Jam Recordings, Universal, and Tribeca Films.